Let's Get You Ready for the Trails

Call Us Today for an Appointment!
Hours:
Monday - Friday | 9am - 6pm
Saturday | 12pm - 5pm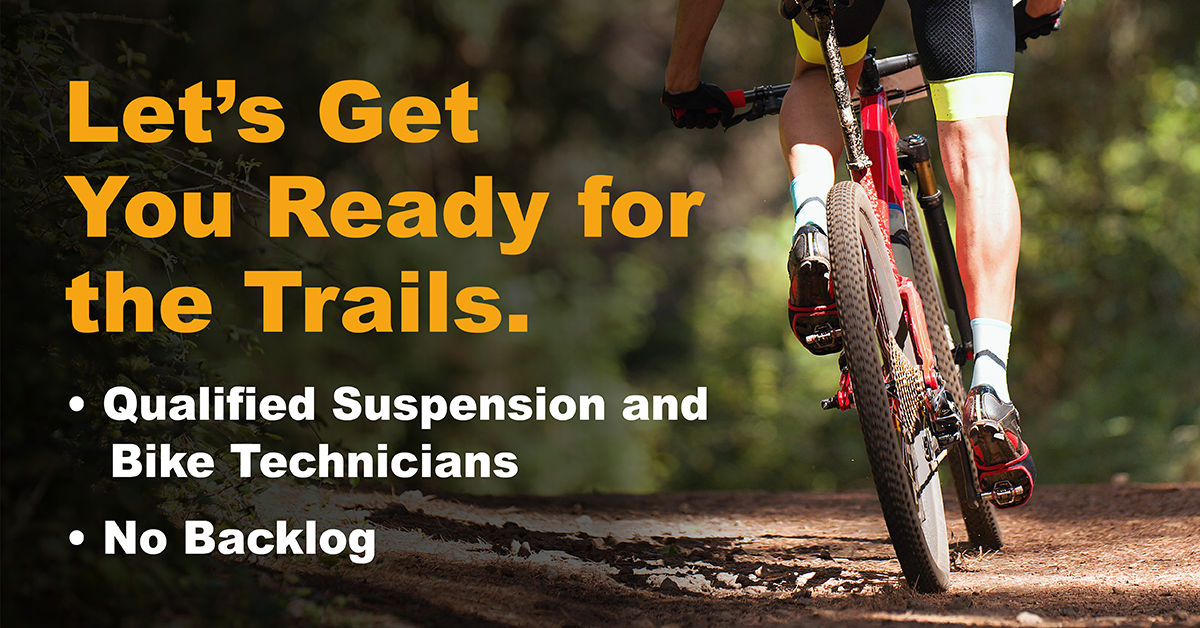 Morphine Cycles is Located in Granbury TX, across the street from Wal-Mart. Morphine Cycles is fully equipped to service mountain bikes, road bikes and TT/tri bicycles. Our service is fast, easy and reliable with turnaround times typically around 24 hours. We service all major brands of bikes and we have the latest tools to diagnose and correct any issues with most E-Bikes. We have techs on staff to work on the latest in electronic shifting, hydraulic brakes and suspension. What ever your bike needs, we can fix it. Get your fix by stopping in, or you can schedule service online.
Schedule Now!
TUNE-UPS / OVERHAULS
 
 
BREAK-IN TUNE-UP (WITHIN 60 DAYS)
 
LATE BREAK-IN TUNE-UP (60 DAYS - 1 YEAR)
$40.00
TUNE-UP (GEARED)
$79.99
TUNE-UP (SINGLE SPD / FREESTYLE
$40.00
BIKE BUILD
$79.99
PRO BUILD
$179.99
COMPLETE OVERHAUL
$179.99
BOX / PACKAGE TO SHIP
$54.99
 
 
WHEELS / TIRES
 
 
FLATS (ON BIKE)
$15.00
FLATS (OFF BIKE)
$8.00
TUBELESS TIRE SETUP
$35.00
FLATS WITH TUNE-UP
$8.00
MOUNT TUBULARS
$30.00
WHEEL TRUE
$15.00 - $25.00
FRONT SPOKE REPLACEMENT
$10.00 - $15.00
REAR SPOKE REPLACEMENT
$15.00 - $20.00
FRONT WHEEL BUILD
$30.00
REAR WHEEL BUILD
$40.00
FRONT HUB OVERHAUL
$15.00
REAR HUB / FREEHUB OVERHAUL
$20.00
INSTALL NEW FRONT WHEEL
$15.00
INSTALL NEW REAR WHEEL
$20.00
ADJUST CONES
$10.00
 
 
DRIVETRAIN
 
 
INSTALL CHAIN & FREEWHEEL / CASSETTE
$20.00 - $30.00
INSTALL CHAIN
$15.00
INSTALL FREEWHEEL / CASSETTE
$15.00 - $20.00
INSTALL CHAINRINGS
$20.00
INSTALL DERAILLEUR
$20.00
INSTALL ATB SHIFTER
$30.00
INSTALL ROAD SHIFTER
$45.00
DRIVETRAIN CLEANING
$60.00
ADJUST BOTH DERAILLEURS
$30.00
ADJUST FRONT OR REAR DERAILLEUR
$20.00
DERAILLEUR HANGER ALIGNMENT / INSTALLATION
$25.00
INSTALL DERAILLEUR CABLE
$20.00
INSTALL / OVERHAUL BOTTOM BRACKET
$30.00
INSTALL DERAILLEUR PULLEY
$10.00
 
 
BRAKES
 
 
INSTALL BRAKE CANILEVER - ATB / BMX
$20.00
INSTALL BRAKE CALIPER - ROAD
$20.00
INSTALL / ADJUST HYDRAULIC DISC BRAKE (EACH)
$40.00 - $60.00
INSTALL / ADJUST MECHANICAL DISC BRAKE (EACH)
$30.00
ADJUST BRAKE - FRONT OR BACK
$15.00 - $25.00
BLEED HYDRAULIC BRAKE
$35.00 - $45.00
INSTALL CANTILEVER BRAKE CABLE
$15.00
INSTALL CALIPER BRAKE CABLE
$15.00
 
 
FRONT END
 
 
INSTALL HEADSET
$20.00 - $30.00
OVERHAUL HEADSET
$20.00 - $30.00
INSTALL GYRO
$25.00
INSTALL RIGID FORK
$30.00
INSTALL ROAD HANDLEBAR (INCLUDES TAPING)
$40.00
INSTALL MTN/HYBRID/CRUISER HANDLEBAR
$25.00
INSTALL AEROBARS
$20.00 - $30.00
TAPE ROAD HANDLEBARS
$12.00
INSTALL GRIPS / BAR ENDS
$10.00
INSTALL THREADLESS STEM
$10.00 - $20.00
INSTALL QUILL STEM
$20.00
 
 
 
SUSPENSION
 
 
INSTALL SUSPENSION FORK
$30.00 - $40.00
INSTALL REAR SHOCK
$20.00 - $30.00
AIR / ADJUST FRONT OR REAR SHOCK
$10.00
OVERHAUL SUSPENSION FORK
CALL FOR PRICING
OVERHAUL BEARINGS / BUSHINGS
$40.00 - $60.00
 
 
ACCESSORIES
 
 
INSTALL RACK / BABY SEAT (HARDWEAR NOT INCLUDED)
$20.00 - $25.00
INSTALL COMPUTER
$15.00
INSTALL COMPUTER W/ CADENCE
$25.00
INSTALL INTEGRATED COMPUTERS (POWER TAP, FLIGHT DECK, SRM ETC.)
$35.00
INSTALL TRAINING WHEELS
$15.00
INSTALL FENDERS
$15.00 - $25.00
INSTALL CLEATS (SHOES)
$5.00
INSTALL PEDALS
$10.00
CALIBRATE COMPUTER
$10.00
INSTALL SADDLE / SEAT
$10.00
 
 
FITTING
 
 
BIKE FITTING
$75.00
E-BIKE RETRO FITTING
CALL FOR PRICING

STORAGE FEE - OVER 30 DAYS


$20 / week